SKILL DEVELOPMENT Solutions
Engineers who have undergone skill development training along with an engineering degree are 50x more likely to find employment soon after college. Top employers are looking for skilled talent who can meet their requirements.
We offer low cost and highly effective range of skill development solutions to students while still in college. Our skill development programs have been widely accepted by industries and students through out India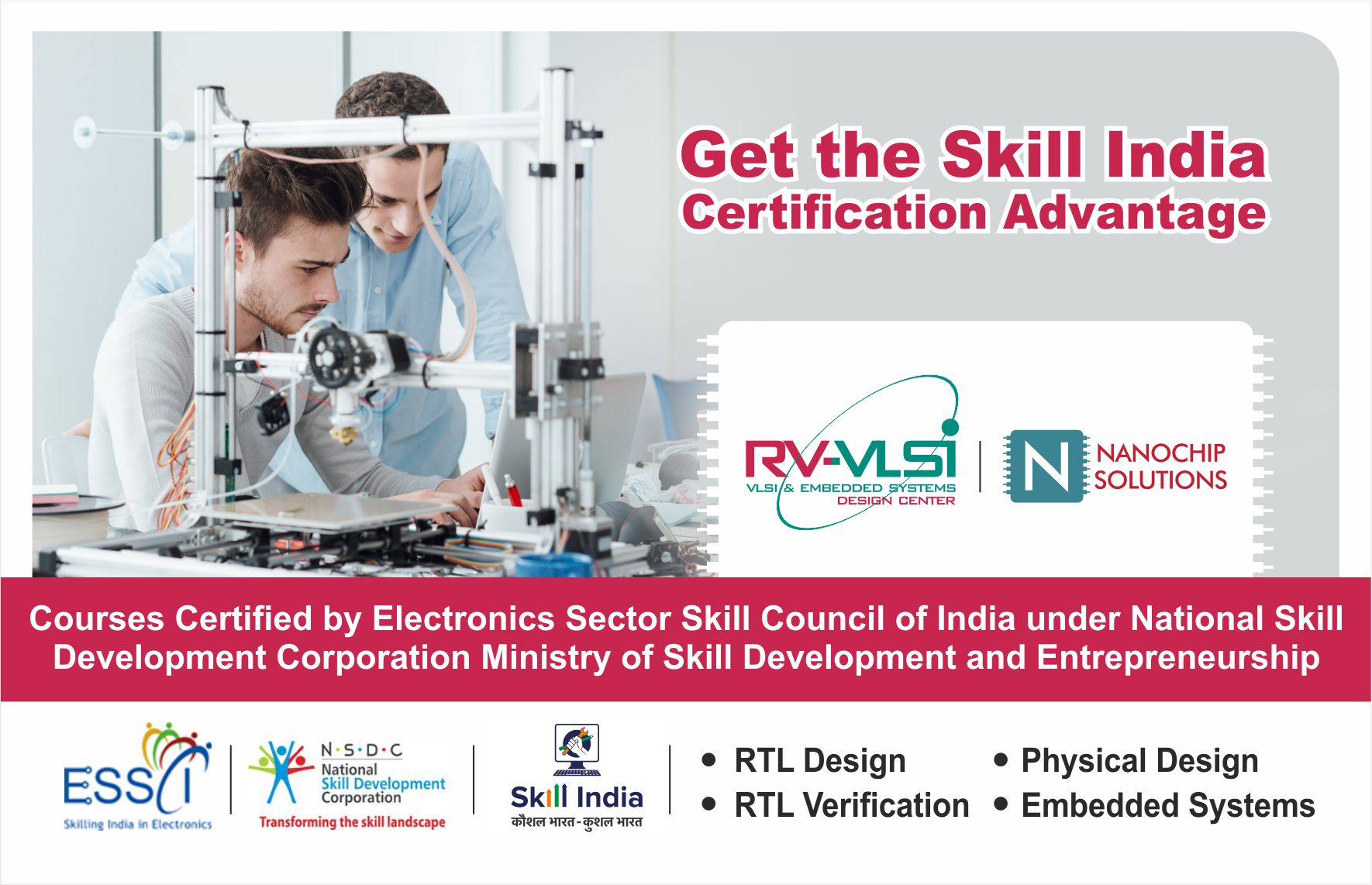 Instructor led training programs
Nanochip Solutions in association with the RV Trust ( which manages RV College of Engineering ) set up RV-VLSI design center in Bangalore. RV-VLSI is an instructor led skill development center with access to EDA software from multiple vendors. This center was established in 2006 and skilled more than 3000 students with an impressive placement record of over 90%

Mobile Learning
With the advent of powerful electronic devices such as smart phones and laptops it is natural to use them to acquire industry relevant skills. We have successfully launched an AI based Learning Management System to deliver highly effective online courses under the brand Industry-Mitra . This product has the potential to break the barriers between Academia and Industry.
Corporate Training
We are proud to be associated with reputed product and service companies to meet their advanced training requirements on regular basis. We offer customized training solutions ranging from 2 days to 2 months in the areas of VLSI and Embedded Systems. Our experts will work with you and customize the TOC and design the trainingIP to make the training highly effective.